The Secret Sauce
The penultimate college year summer is as crucial as summers get. You want to work for the right company in the right field, because you have had two summers to horse-around (read: Discovering yourself). The majority of us college students start having clarity on what fields we want to work in, and what companies to avoid all-together (read: they cannot hire you due to GPA reasons). I went a step further, I wanted to work for the right company, in the right field; in the right COUNTRY. Rwanda was my choice, after all, it is where I call home. I continue to feel privileged for being called a Rwandan, mainly because the story of Rwanda is unique, but also because the business dynamics on this side of the pond are unprecedented. The Rwandan people found their Worcestershire sauce (FYI: it takes an 18-month fermentation in vinegar to get to the sauce). The point I am trying to make here is that Rwanda has found its secret sauce, but had to go through the fire.
The country rose back from ashes 25 years ago and continues on its path to economic transformation. Here are a few ingredients to the Rwandan secret sauce (other ingredients are too sophisticated for my college head):
You set up a vision: Vision 2020 was launched in 2000 by Rwandan president Paul Kagame. Its main objective is transforming the country into a knowledge-based middle-income country, thereby reducing poverty, health problems. In 2018, the government of Rwanda (hereinafter "goR") approved Vision 2035 and 2050. (MINECOFIN)
You ensure certainty and visibility: Through strict policies and measures to ensure transparency and accountability, Rwanda has managed to become the 48th least corrupt nation out of 175 countries (Trading Economics)
You say no to handouts and yes to partners: Since 2009, it has been the goR policy and intrinsic motivation to rely less on foreign aid, hence transforming itself into a better concurrent and partner. (The New Times)
You transform yourself into a tech and finance hub: Being a landlocked country with meager natural resources has pushed goR to consider investing in its human capital. One way forward is to ensure that the country is conducive for tech and financial services. Say hello to one of the few 4G wired countries in Africa!
You make yourself an attractive touristic destination: Watch English football? Well, you should #visitRwanda too. Arsenal FC seems to be doing the trick for Rwanda!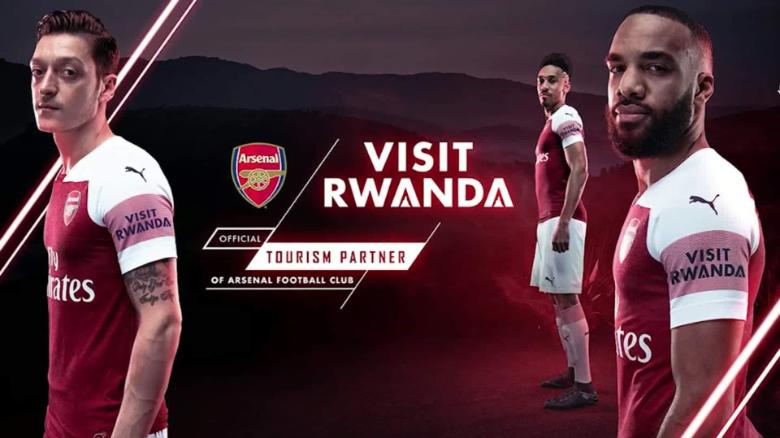 And you go Green: At a great human and economic cost, the goR ensures that Rwanda and its capital city, Kigali, remains the "cleanest in Africa". (Quartz Africa)