Starting a Business as an International Student
Starting a business in the United States requires a lot of legal documentation. Starting a business as an international student is even harder as visa requirements are complex. In order to help students who face this issue, Steven R. London from Pepper Hamilton, and Lesley Hauser from O'Neill & Hauser P.C. hosted a panel on what to consider when starting a venture as an international student in the United States. This blog post is meant to be a recap of what was discussed. If you are an international student entrepreneur, make sure to seek legal counsel.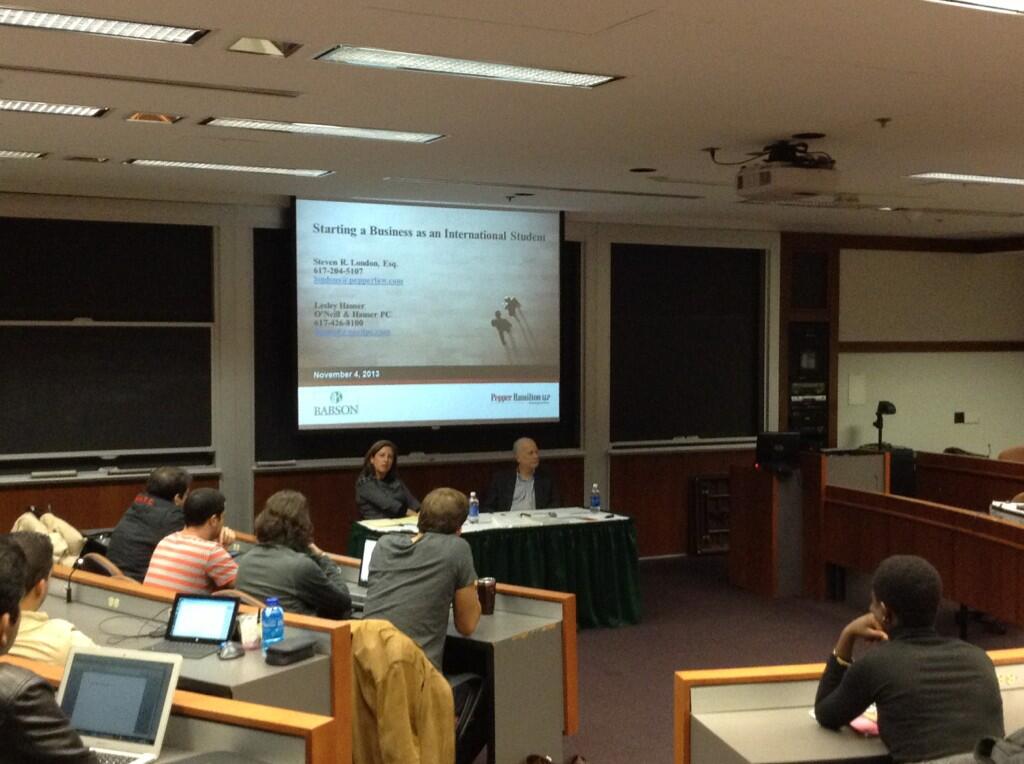 Most international students enter the country with a F-1 visa. With a F-1 visa, one can own a business. However the business cannot be operating, meaning no revenue or salary to the owner whom with F-1 Visa. In this case, the entrepreneur has two options. One is to use Optional Practical Training (OPT) or acquire H-1B visa, which most of people choose to do.
OPT is granted to both undergraduate and graduates students after at least a year of studying in order for them to pursue jobs that are related to their study. OPT is effective for 12 months. Although it is a relatively easy way to practice, there are several drawbacks if you are an entrepreneur. First, it only lasts for a year. After that time, one must leave the country. Second, OPT has to be related to the most recent degree that one acquired. If you are master student you cannot relate the job to your undergrad degree.
Starting a business with OPT is not sustainable so many people choose to acquire H-1B visa. H-1B visa allows foreigners to work for three years, extendable to six years. People with H-1B visas either extend their visa or transfer to green card after certain time period. However, H-1B visas have strict application process. Below are criteria for H-1B Visa:
You  need bona fide employer/employee relationship
You cannot sponsor yourself
You cannot have majority ownership of the company
Employer must pay prevailing wage and agree to labor condition attestation
Once you have a visa to legally work in the United States, the next step is to decide what type of company your venture should be. Each type of formation has pros and cons so one should consider the proper form regarding liability of owners and managers, centralization and flexibility of management, ownership interests, cost of formation and maintenance, and tax consequences.
Legal work may seem overwhelming when preparing a startup in the United States as a foreigner, but it is no impossible. If you see an opportunity that you want to pursue, review what you legal implications there may be, seek legal advice, and execute step by step.